TERMALIA 2019
The 3rd edition of Termalia
Elisabetta Farneti - 18/12/2019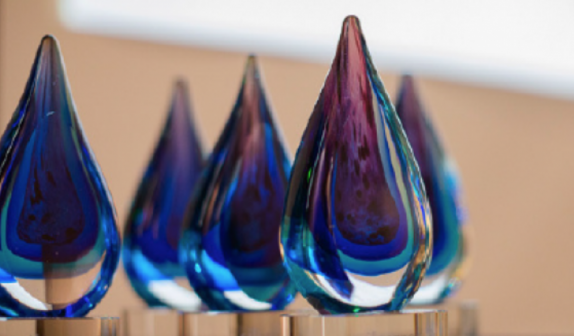 SPA SECTOR IN ROMANIA
It is no coincidence that Termalia takes place in Romania: the spas of this country were founded by the ancient Romans and are known and appreciated worldwide. As many as 1/3 of Europe's mineral springs are located in Romanian territory and today there are about 70 active spas. Thermal springs, lakes with waters and mud with therapeutic properties attract many people every year for wellness, beauty and rejuvenation treatments. Thanks to this, Romania boasts a very interesting growth potential in the sector and is becoming an important European destination for spa holidays.
MAKE YOUR SPA PROFITABLE!
This year Régis Boudon-Doris (Founder & CEO of bbspa & partners) will also speak as speaker, who will deepen the theme of the correct management of the process to create a SPA project capable of ensuring the best profitability for investors. His intervention will also focus on another very current aspect: today it is essential that the SPA project is coherent, characterized by a "common thread" that makes it unique, desirable, capable of giving emotions and sensations that the customer will want to repeat. The so-called "WOW!" Effect that we are all looking for, now accustomed to offers often with low personality.
GROWING DATA THROUGHOUT EUROPE
The new Global Wellness Economy Monitor signals constant growth in the thermal sector throughout Europe, which goes hand in hand with the growing interest in well-being, both professionally and personally.
As already mentioned, Romania is no exception and the owners of the SPAs are trying to further diversify services and o) er, aimed at customers not only national but European / world. Today, Romania hosts a market of around 90 PPS with emerging and expanding categories.
WHAT WE ARE TALKING ABOUT TERMALIA
Here are the topics of the seminars scheduled during the working days:
SPA and Wellness Industry, development, innovations and trends in international markets
Interactions between wellness and wellness tourism with social media and the internet
Networking, communication and good practices in the hospitality industry
SPA products and treatments. New prospectives
Key aspects for SPA and wellness: give strength to actions to improve profitability!
Wellness, anti-age and beauty. The question is: who are the trendsetters? Europe versus the Asian market.
"Salad is good for business!" Tied tourism and Spa food and gastronomic detox.
What future for wellness and wellness tourism?
http://www.youspa.eu/en/magazine-article/744-termalia-2019
TERMALIA 2019 - Youspa Magazine
TERMALIA 2019 - Youspa Magazine
http://www.youspa.eu/ufiles/big/UID5E62575EF0746_image_1.png
TERMALIA 2019 - Youspa Magazine