From the emergency to the restart - interview with Luana Pelati
Together we will start again
Elisabetta Farneti - 24/07/2020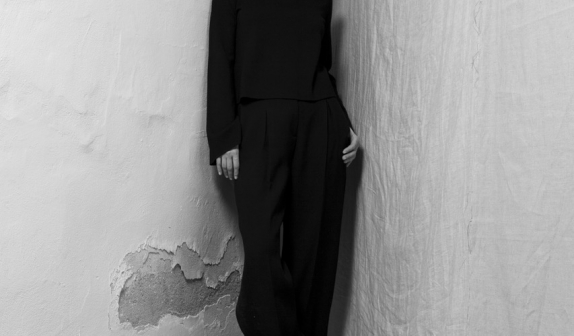 Gerard's - Since 1970 Gerard's has been pursuing the culture of cosmetics with an international vocation, today integrating aesthetics and essence into a global brand, which affirms the value of formulations and treatments worldwide.

What are the initiatives designed by your company to start again in the best possible way?
The conception of our treatment protocols has always aimed at simplification. Never as today Gerard's offer focuses on rapid execution treatments, with disposable products. easy to apply and remove. We know that many technologies in this period are difficult to use. There is a great return to manual skills and massage techniques, one of our strengths. Finally, the quality of the product will also make a real difference on the face. thanks to latest generation disposable masks.
Are you thinking about new "Covid-19" products or new services?
One of the products born in this emergency situation is Sanisense Sanitizing Hand Gel, which we have created in various retail and professional formats. We then created various marketing initiatives and communication materials to support our affiliates, such as the Vademecum "WE WILL START STRONGER THAN EVER", created to trace the guidelines for restarting. One of the marketing initiatives most appreciated by customers was the Superstar package which provided for concessions and pampering. As for the treatments, we are working on a big news. In the future there will be an increasing demand for holistic treatments, which can also involve people's emotional and mental spheres. Little has been said about the psychophysical consequences of this epidemic, but it is an effect that should not be overlooked. We know that the concept of wellbeing, as we know it now, is evolving into something deeper and more spiritual, the trend of welloving has already been mentioned for some time, understood as a positive approach to life by taking care of oneself. And this is the path we have decided to follow in the world of our wellness treatments.
Speaking of training, what do you think is the aspect to focus on at the moment?
Training is one of the flagships of Gerard's offer. Since the beginning of the lockdown our Academy has been transferred online and for over 40 days we have offered all our affiliates free video tutorials of our massage courses and our exclusive treatments. With the claim WE DO NOT CL STOP, CL TRAIN we have accompanied our customers on an unprecedented training path. Some numbers? More than 36 methods including massages and face and body treatments. 35 participating countries, more than 28,000 participants online, unprecedented educational success. Many of our courses are already available on our G-Learning Academy platform, where soon we will also launch new massage techniques and management training in webinar mode. Fortunately, being a company already heavily digitized, we immediately found ourselves ready to face the emergency. therefore we did not need to redesign our digital architecture, we simply implemented and communicated it with greater capillarity both in Italy and abroad.
Thinking instead of the Wellness environments, which interventions do you consider absolutely necessary and lasting and which emergencies? Definitely. what was to be a standard even before Covid-19, such as surface sanitization, air sanitization and above all autoclave sterilization, is now part of our daily business. Gloves and masks were already part of the OPI of our activities, nothing new, while the sanitizing gel is a new companion to which we will have to get used, we have learned all too well how much the containment of the virus passes from the correct hand hygiene.
Finally, are you optimistic or pessimistic and why?
Absolutely optimistic. Our philosophy has always been that of knowing how to meet challenges with determination and method, transforming problems into new growth opportunities. l: constructive attitude in a company as in life is everything, it allows you to find solutions and new opportunities even in the most unfavorable situations. And this has happened, passing from the launch of our e-com goods, to the initiative WE STAY HOME BUT WE CONTINUE TO BE BEAUTIFUL with packages of beauty routines and remise-en-forms for home use.
http://www.youspa.eu/en/magazine-article/753-from-the-emergency-to-the-restart-interview-with-luana-pelati
From the emergency to the restart - interview with Luana Pelati - Youspa Magazine
From the emergency to the restart - interview with Luana Pelati - Youspa Magazine
http://www.youspa.eu/ufiles/big/UID5F2A9E7FEB86B_image_1.jpg
From the emergency to the restart - interview with Luana Pelati - Youspa Magazine