In Wellness Centers the power of Nature therapy become an Art
A Catalan company uses and elaborates nature images giving life to relaxing and healthy environments, particularly beneficial to Spas and Wellness Centres.
YOUSPAMAGAZINE - 18/02/2015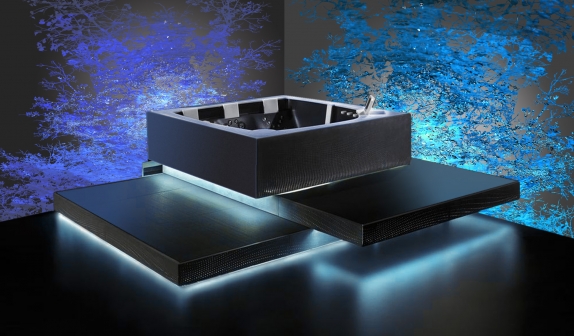 We would like to announce to you a company that we find extremely interesting for the originality and versatility of it products. "Zensations" is a Catalan company that specializes in projects and solutions that in a both creative and harmonious way give interior spaces a relaxing and comforting atmosphere.
Their method is certainly a most unique and original one, that combines photography with radiestetiche techniques. Their work is inspired by the profound and attentive observation of nature.
"Arboreum" is a personalised and functional line of projects and creations that transpose from nature a series of captivating, unique and functional atmospheres.
Bio-energetic panels are the latest innovation of the "Spa Zensations, Wellness Art" line of products. These are an interesting solution for the energetic properties that transpire from their images and their sensory characteristics. Trees, rocks and plants whose colours change accordingly to the season we are in are the elements that have inspired artist and designer Alber Cuevas and naturalist Sergi Nogués in the creation of the "Arboreum" line.
The sources of inspiration are many and all are bursting with positive energy: mountains, forests, beaches, secular trees, Mediterranean landscapes, Hawaiian volcanoes, the Amazon forest, the California wine country or the Sahara desert. The vibrations and energy of these images literally captures people's attention. It has been in fact demonstrated that these natural elements have important therapeutic properties and can restore peace in situations of stress.
These evocative images, coupled with custom architectural and decorative solutions transmit energy and positivity. The "Arboreum" creations contain these natural therapeutic properties that are integrated in environments where people work, sleep, eat and relax, and contribute to increase the states of well-being, harmony and health. In Spas and wellness centres, they contribute and enhance therapeutic courses, often becoming an active part of therapy.
http://www.youspa.eu/en/magazine-article/26-in-wellness-centers-the-power-of-nature-therapy-become-an-art
In Wellness Centers the power of Nature therapy become an Art - Youspa Magazine
In Wellness Centers the power of Nature therapy become an Art - Youspa Magazine
http://www.youspa.eu/ufiles/big/UID5501A99113F6A_image_1.jpg
In Wellness Centers the power of Nature therapy become an Art - Youspa Magazine