The pet SPA
Carla Tinagli - 01/12/2015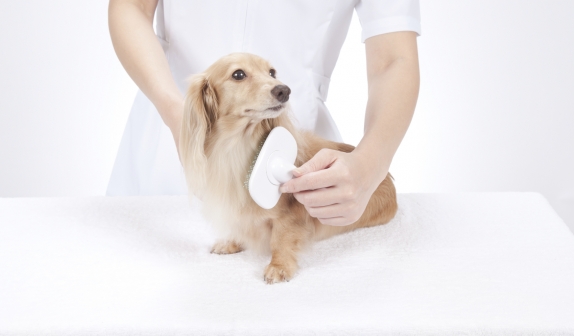 Even our four-legged friends can now enjoy special pampering: from the United States of America comes the first spa devoted to pets!
This is a real spa for cats and dogs that provides beauty treatments equal to those of their masters. One of the most famous animal spas, located in Texas, has personalized programs based on breed and age that include Shiatsu sessions and anti-stress treatments.
Even in Italy, there are centres that offer fitness training, physiotherapy, educational training, behavioural counselling, and an introduction to sports in addition to grooming. There are lessons in "doga" (yoga for dogs) and, if Fido is a bit down, even sessions with a veterinary psychoanalyst.
Other spas focus, instead, more on aesthetics just like real beauty salons. In an environment of scented candles and new age music, pets can have a relaxing massage and clay body wraps, infused with jojoba and essential oils, as well as ionized vapour treatments to improve their coat and skin. Finally, to complete their getting back in shape, a hairstyle service offers a range of cuts to pick from with the help of one of the stylists.
There are also hotels and wellness centres that are "pet-friendly" and provide ad hoc treatments such as a hot spring bath for cats and dogs in which the pets can benefit from the water's therapeutic properties. In addition, a "dog-massage" is the jewel in the crown in some canine-dedicated programs, which include dog sitting, room service, and local walks.
http://www.youspa.eu/en/magazine-article/273-the-pet-spa
The pet SPA - Youspa Magazine
The pet SPA - Youspa Magazine
http://www.youspa.eu/ufiles/big/UID5656FB7823C38_image_1.jpg
The pet SPA - Youspa Magazine

Carla Tinagli
Journalist, she's been dealing with wellness, beauty and lifestyle for years. She collaborates with many newspapers and is always in pursuit of beautiful things and something that inspires you wellbeing.