Hydrotherapy: using water as a healing aid
Beatrice Passera - 21/01/2016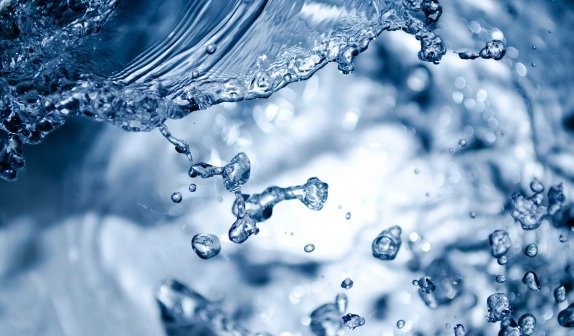 The human body, as we know, is composed of approximately 65% water, an element that purifies our bodies, regulates our metabolisms and eliminates toxins. These are just some of the many reasons why water has always been used as a healing tool. In fact, it is the fundamental element of hydrotherapy and is considered to be a healing aid.
In recent years hydrotherapy has become an important tool in therapeutic treatments, thanks largely to its preventive and rehabilitation effects. Water is used in many different ways depending on the type of problem. Beyond its aforementioned purifying and regulatory effects, hydrotherapy uses cold water to help reduce inflammation and congestion by restricting blood vessels. Hot water, on the other hand, helps to dilate blood vessels and to reduce muscular tension. The body's circulation can be stimulated or calmed by switching between the two temperatures. As a result, water in hydrotherapy, long admired for its excellent purification effects, is considered to be a real and beneficial therapeutic tool.
GALLERY-TAG
Whether it be by means of compression, hydromassage or hip bath (little baths in which you sit), hydrotherapy has the power to reduce pain, cleanse the body and to stimulate its functions, help rebalance the nervous system and metabolism, produce a feeling of relaxation and maintain a sense of physical wellbeing.
Water is the element which gave rise to the idea of SPA. It is no coincidence that the term SPA is an acronym for Salus per Aquam or Sanare Per Aquam (Healing through Water), as it brings us back once again to the incredible healing properties of water, which have been exploited since Roman times. Furthermore, the term SPA goes back to the name of a small Belgian town, famous in the Fourteenth Century for its thermal springs, after which the town was named.
Source: http://www.olisticmap.it
http://www.youspa.eu/en/magazine-article/353-hydrotherapy-using-water-as-a-healing-aid
Hydrotherapy: using water as a healing aid
Hydrotherapy: using water as a healing aid
http://www.youspa.eu/ufiles/big/UID569CED0DB36A2_image_1.jpg
Hydrotherapy: using water as a healing aid