Valentine's Day: love is in the spa!
Emanuela Brumana - 11/02/2016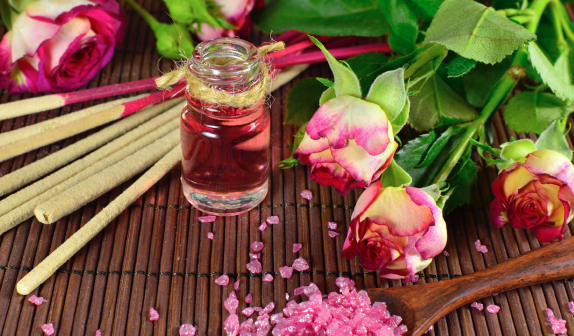 What are the ingredients for a romantic and successful Valentine's Day? Intimacy, relaxation, scents and maybe a quick escape to a magical place. Whether you are incurable romantics who eagerly await Valentine's Day or a couple who is just simply looking for a good excuse to pamper themselves, a day at the spa (…or even more than one!) is the answer to your wishes!
Imagine being immersed in a hot tub with your partner surrounded by soft lighting and a pleasant feeling of relaxation or, why not, think of how a romantic couple's massage with scented oils could be. These are just some of the moments that you could enjoy if you decide to spend the most romantic day of the year in a spa.
Spas worldwide organise special packages for Valentine's Day. They are conscious of the romantic and aphrodisiac atmosphere to convey to their guests.
GALLERY-TAG
There are prestigious hotels that offer a stay including a romantic candlelit dinner where you can enjoy excellent delicacies and pamper your palate. And there are also structures in the mountains that combine your wellness stay with outdoor activity such as snowshoeing, so you can be in harmony with nature. Some offer spa treatments using aphrodisiac ingredients such as strawberries or champagne, therefore…the choices are endless!
If you want to get back to everyday life after having had a fill of romanticism and wellness, go directly to YouSpa's homepage and choose the perfect spa for you and your partner!
http://www.youspa.eu/en/magazine-article/378-valentines-day-love-is-in-the-spa
Valentine's Day: love is in the spa!
Valentine's Day: love is in the spa!
http://www.youspa.eu/ufiles/big/UID56B8793B2023B_image_1.png
Valentine's Day: love is in the spa!

Emanuela Brumana
Graduate in Phylosophy, currently works as an editor in the publishing industry and writes texts for web. Painter and illustrator under the pseudonym ebmela.