A new skin with oxygen jet peeling
Emanuela Brumana - 25/02/2016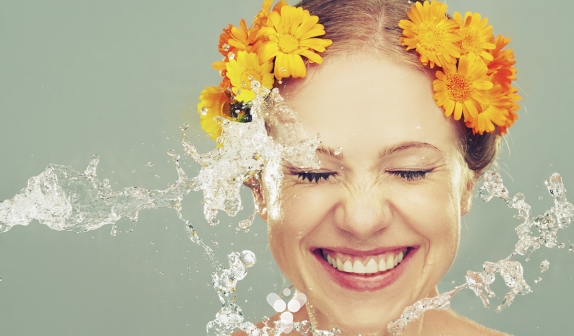 Anyone who lives in a big city knows it: our skin is like a blank canvas absorbing impurities and smog particles every day. If not properly cleansed, our skin loses its brightness, not to speak of the dead skin cells that, if not removed, lead to it looking dull and unhealthy.
For this reason it is important that we take care of our complexions: aside from our normal cleansing routines, spas and wellness centres are always offering more and more avant-garde methods of 'deep cleansing' the epidermis, like for example oxygen jet peeling. This non-invasive beauty treatment utilises a particularly avant-garde method that allows beauticians to do without any use of chemicals. Using a jet of oxygen combined with saline solution travelling at 200 metres-a-second, our skin gets a really deep clean. Depending on skin-type, other elements can be added such as vitamins, hyaluronic acid, cosmetics, medications and phytocompounds. These can penetrate the epidermis more easily thanks to the dead skin cell removal by the powerful oxygen jet, and this makes them even more effective.
Even after just one session our skin will be brighter and tighter, thanks to a revitalised microcirculation, but with no redness or stress. So, an oxygen jetpeel regenerates the complexion, neck, hands and décolleté in total relaxation and no pain, all with guaranteed immediate improvement!
http://www.youspa.eu/en/magazine-article/396-a-new-skin-with-oxygen-jet-peeling
A new skin with oxygen jet peeling
A new skin with oxygen jet peeling
http://www.youspa.eu/ufiles/big/UID56CAF4D8C593D_image_1.jpg
A new skin with oxygen jet peeling

Emanuela Brumana
Graduate in Phylosophy, currently works as an editor in the publishing industry and writes texts for web. Painter and illustrator under the pseudonym ebmela.