Beauty chocolate in SPA
Borja Folch - 25/02/2018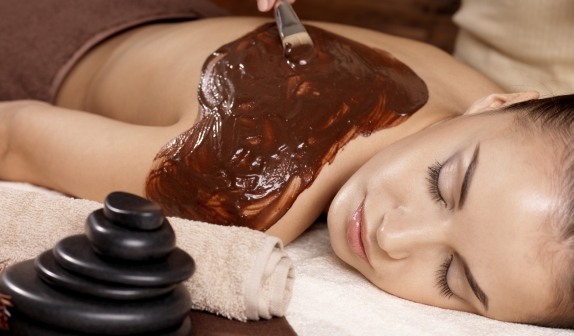 Who would refuse a chocolate? Or resist the temptation of a second piece of chocolate, even if aware of being a sinner? I would say no. Cocoa aroma is irresistible because it stimulates the production of endorphins, favoring good humor and a better mood. Maybe I have good news: chocolate is good for your skin. Farewell to regret!
Every day there are more spa and beauty centers offering chocolate-based treatments. Iron, calcium and vitamins A, B1, C and D make cocoa butter an excellent natural moisturizer that nourishes and protects skin elasticity. Furthermore, cocoa beans have a high concentration of antioxidants that supply an incredible anti-aging effect to combat the excess of free radicals, thus maintaining optimal levels of collagen. Collagen is indispensable to delay the appearance of the first wrinkles and reduce the production of cortisol, the "stress hormone", thus contributing to our well-being.
Chocolate also contains flavonoids, which provide a smoother, more radiant look to your skin, and caffeine, which helps stimulate blood circulation and remove impurities and dead cells. It can be applied both as a facial mask or a body scrub cream.
Next time you visit a spa, let yourself be seduced by the increasingly complete, sophisticated and delicious chocolate-therapy. You will find that chocolate, even as a treatment, remains a gift. (Treatment - treat)
http://www.youspa.eu/en/magazine-article/472-beauty-chocolate-in-spa
Beauty chocolate in SPA
Beauty chocolate in SPA
http://www.youspa.eu/ufiles/big/UID5714B232D235E_image_1.jpg
Beauty chocolate in SPA

Borja Folch
I graduated in journalism, with a master's degree in script writing. I contributed in cultural magazines, and then moved to advertising, where I was production assistant and location manager for TV commercials. I spent a few years as a stand-up talent scout and script advisor for a TV programme. For some time now, I am a literary translator and ghost-writer of memoirs and biographies, and I'm all for slow life, Mediterranean food and spending as much time as possible by the sea.