Olive oil: Liquid gold in the spa
Borja Folch - 27/03/2018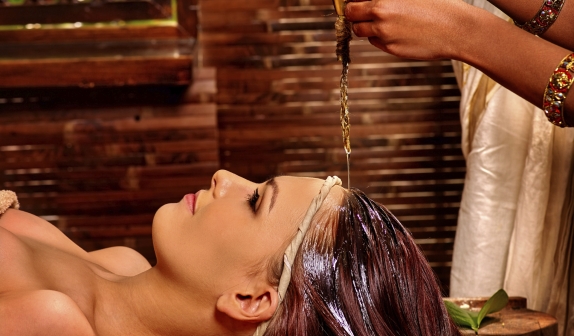 Olive oil is one of the healthiest oils you can find, making it a quintessential staple in the Mediterranean diet. But it has also been used in the field of cosmetics since antiquity. The Egyptians, Mycenaeans and Romans have left us a lot of archaeological evidence of olive oil-based products and their benefits.
Traditionally used to treat weak and breakable nails or damaged hair, olive oil is one of the most effective natural moisturisers around. It also protects skin from external factors and, acting as an emollient, it promotes cell regeneration thanks to the fatty acids that it contains, particularly oleic acid. Additionally, it is rich in vitamins E and K, making olive oil an excellent aid for combatting premature skin aging, keeping it silky, smooth and soft.
Although olives are grown in different regions of Spain, Andalusia, specifically Jaén, is where they are grown the most, the main variety being Picual, which is very rich in oleic acid. This 550,000 year old olive covers 25% of cultivated land in Spain, accounting for around 50% of the national total for olive oil, and over 20% globally. Unsurprisingly, in this zone we find spas that offer special treatments of oleotherapy. The following are some examples.
The Balneario San Andrés, in Canena, dates back to Roman times, and opened in 1853. Surrounded by pines and olive trees, it is a few kilometres from Úbeda and Baeza, each town declared a Heritage of Humanity.
Also near Baeza, in Puente del Obispo, is the Spa Hacienda La Laguna, located in the middle of an olive grove. It is also home to the Museum of Olive-Growing, with a patio which conserves dozens of species of differing origin.
The Spa Sierra de Cazorla, in La Iruela, is a step away from the Natural Park of the same name, and offers some impressive views of the nearby mountain range and source of the Guadalquivir River, the "Rio Grande" of Al-Andalus.
http://www.youspa.eu/en/magazine-article/536-olive-oil-liquid-gold-in-the-spa
Olive oil: Liquid gold in the spa
Olive oil: Liquid gold in the spa
http://www.youspa.eu/ufiles/big/UID574DB162F0C40_image_1.jpg
Olive oil: Liquid gold in the spa

Borja Folch
I graduated in journalism, with a master's degree in script writing. I contributed in cultural magazines, and then moved to advertising, where I was production assistant and location manager for TV commercials. I spent a few years as a stand-up talent scout and script advisor for a TV programme. For some time now, I am a literary translator and ghost-writer of memoirs and biographies, and I'm all for slow life, Mediterranean food and spending as much time as possible by the sea.