Certified Organic Products for the SPA
Many Wellness Centres spoil their clients with Biological Products.
Kaio Ebisu - 20/03/2015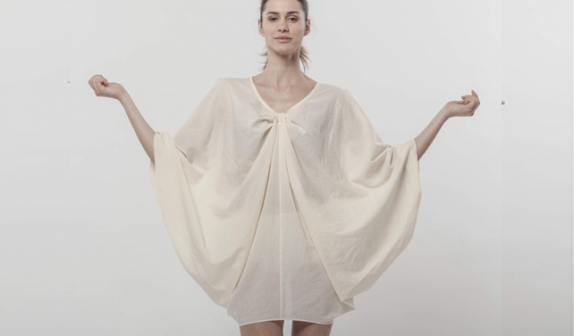 Biological products have now become a regular staple in our everyday diet. Choosing to buy bio products means eating foods where no synthetic chemicals have been used and are therefore natural.
Well-being isn't only on the tip of the fork though, or in biting into a good apple, but it's also in the clothes you can wear. A biological cotton sweater will certainly be better for you than an acrylic one.
University studies have proven that there is an increase in allergies and skin disease due to the clothes we wear. If we think about it, when we are undergoing a wellness course, why should we treat our body to such fine treatments to then wrap it up in clothing that's not good for us? Many Spas have started to implement a certified Bio policy on all their linen in order to spoil their clients in the best way possible and keep their skin well protected.
When faced with the question most people answer that their clothes are 100% organic, but what must be remembered is that organic may not always mean biological, as cotton can be treated with chemicals and not all dyes are from biological origins.
Biological clothing on the other hand is obtained though certified spinneret such as GOTS where all processes, from the field in which the cotton or linen grows to the finished product only natural substances are used with a low carbon footprint.
The result is something that you will feel on your skin, which will be free of external agents and therefore will feel great and will complement the treatments undergone in the spa/wellness centre. Furthermore, the best thing would be to wear fibre that has not been dyed or bleach leaving it a typical natural fibre of ecru colouring, which will be even softer and nicer on your skin.
http://www.youspa.eu/en/magazine-article/54-certified-organic-products-for-the-spa
Certified Organic Products for the SPA - Youspa Magazine
Certified Organic Products for the SPA - Youspa Magazine
http://www.youspa.eu/ufiles/big/UID550C1C8406AE8_image_1.jpg
Certified Organic Products for the SPA - Youspa Magazine